An important national park located in the heart of Madhya Pradesh, Bandhavgarh is one of the best places to see Royal Bengal Tigers. The park is dotted with diverse wildlife and varied topography, with a vastly different wild habitat. The best part is that this popular national park of India has a lot more to enjoy besides its amazing wildlife and safaris. If you are going to Bandhavgarh National Park in Madhya Pradesh, then know through this article what you can do and see many things apart from jungle safari.
Jeep Safari in Bandhavgarh:-
You can enjoy a day full of fun and adventure in Bandhavgarh National Park by opting for jeep safari. One of the most wonderful ways to appreciate the flora and fauna of the place, jeep safaris are a great activity for all the tourists. You can see wild animals while sitting in a jeep, as well as take a lot of pictures of their natural habitat.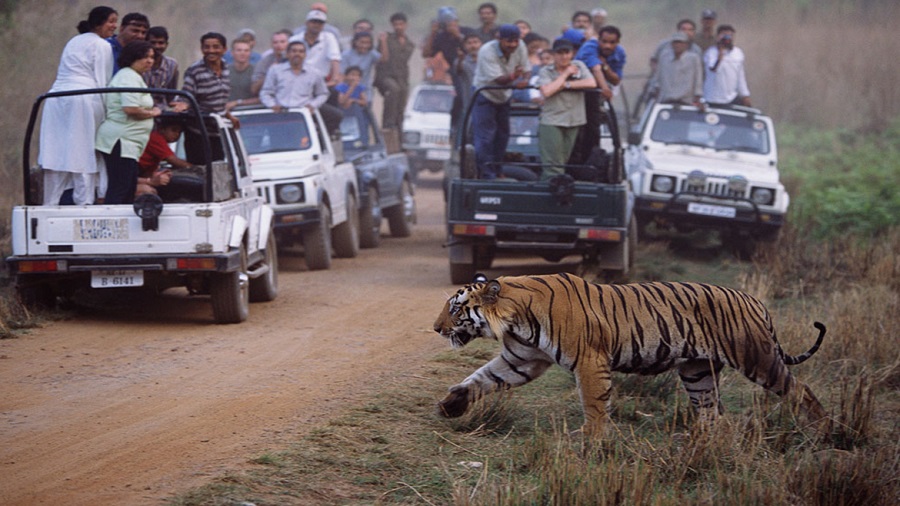 Elephant Safari in Bandhavgarh:-
Get lost in the beautiful scenery of Bandhavgarh Tiger Reserve while enjoying elephant safari. It is a thrilling way to catch a glimpse of elusive wildlife like tigers by riding on an elephant. The elephant safaris here are very safe and provide a great experience among all types of Bandhavgarh National Park safaris. You can have a lot of fun while doing elephant safari with family or friends. If you have come to Bandhavgarh National Park in Madhya Pradesh, then definitely enjoy the elephant ride.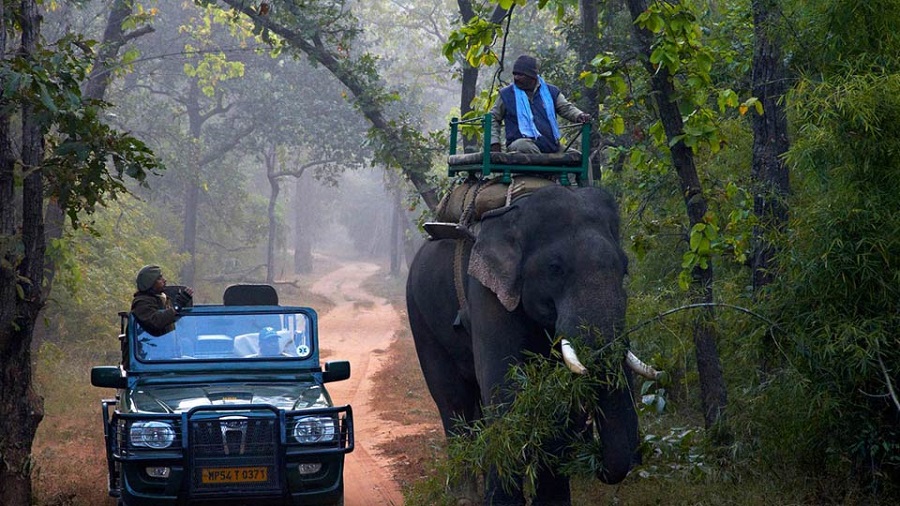 Spot the Tigers at Chakradhar:-
Surrounded by dense hilly areas, Chakradhara is the place in Bandhavgarh National Park which is famous for tiger sighting. Here you can see different species of both flora and fauna. Here you can see the highest number of tigers; some of them are Bhima, Bamera, Chandini, Kankti, Rajbhara, Dotti Krishna, Sukhipatia and Marchaini.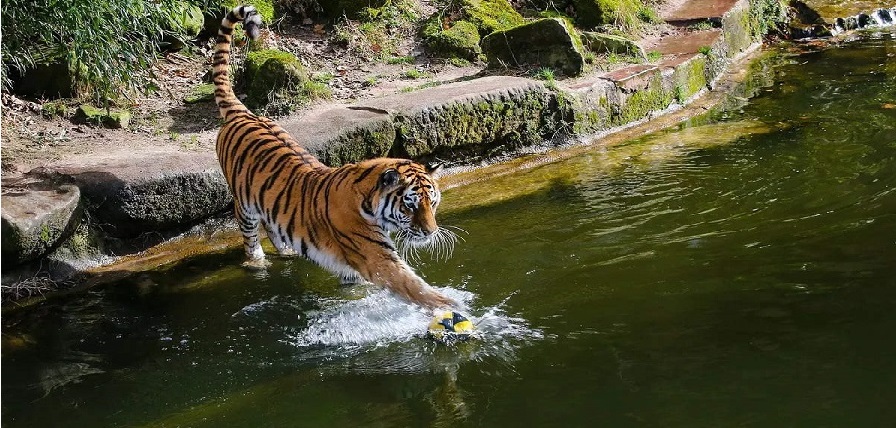 Enjoy Stay at Luxury Resort:-
One can enjoy a stay around Bandhavgarh for a thrilling experience. Tourists can stay in the luxury resorts here to enjoy the national park. Apart from the luxury resorts, there are also many hotels in your budget, from where you can enjoy the wildlife area to the fullest.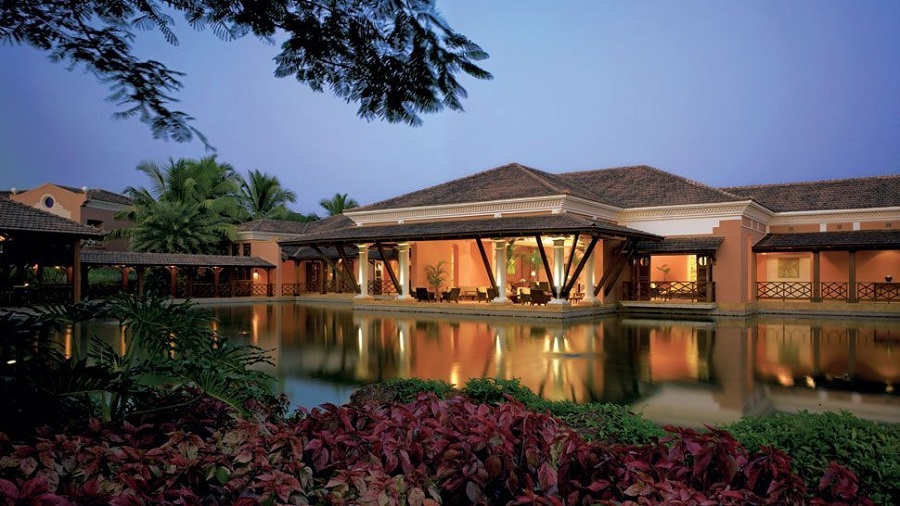 Shopping in Bandhavgarh Market:-
Bandhavgarh is not only limited to its wildlife sanctuary, but it also has shopping markets. There are many shops outside the park from where you can buy small things/souvenirs. You will also find pictures of tigers here which are captured by photography inside the park. The shop at the back of the museum is a great option for buying souvenirs and books. Shopping in Bandhavgarh is also very popular among tourists.

Trek to Bandhavgarh Fort:-
This one hour trek starting from the Tala area of Bandhavgarh National Park to Bandhavgarh Fort is something that you must visit after visiting the reserve. Tourists need a guide with them to reach the fort as the route passes through the national park. The fort is situated at the center of the park which is situated on a hill at an altitude of 807 meters above sea level. Bandhavgarh Fort is one of the oldest forts in India with an age of more than 2000 years. The fort has many caves adorned with paintings and scripts. Also you will find an idol of Lord Vishnu whose height is 35 feet.