Best Time to Visit Bandhavgarh
Bandhavgarh National Park attracts several tourists from across the world. While planning a trip here, ensure that you keep its popularity in mind and pre-book your stay and safari. The Bandhavgarh National Park is open to visitors from mid-October to June end. Depending on your personal preference, the best time to visit Bandhavgarh National Park can be either the summer season, April-May (for spotting tigers),or the winter season from November to February (for spotting a variety of birds)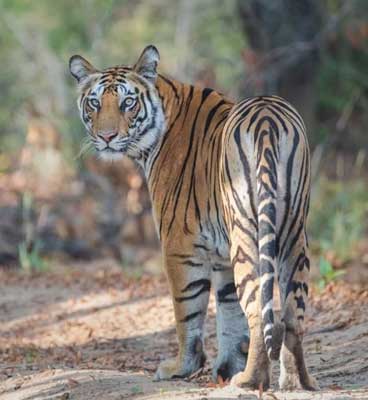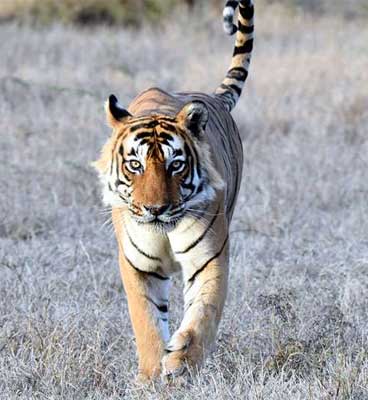 The park remains closed for the public during the monsoon season, from July to mid of October. If you can bear the summer heat, then the chances of spotting the national animal are great during the summer season. However, it must be kept in mind that temperatures in the region reach around 40℃. Winters too offer excellent chances of spotting the wild beast along with a large variety of resident and migratory birds. However, the mornings in December and January are quite cold. The best time to see the Royal Bengal Tigers in Bandhavgarh is from April to May. During this time, the vegetation is dry, and extreme heat forces the animals to venture the watering holes to keep them hydrated.
Bandhavgarh National Park in Summer (February-June)
During early spring the temperature is ideal for safari as the maximum temperatures reach around 25-26℃, however, spotting the wild animals becomes easier when heatwave starts. The drying up of vegetation by April-May as temperatures soar near 35-40℃ makes it easy to spot animals near water bodies. The best sightings happen in this season, especially near watering holes. However, since temperatures often reach 40℃, it is important to be prepared for safari. Carry water, wear light-colored clothes, use caps, hats and sunglasses during your safari to protect yourself from extreme heat. Opting for a morning safari during this season is a better idea to beat the heat.
Bandhavgarh National Park in Monsoon (July-September)
The region experiences heavy rainfall during these months often resulting in waterlogging at various places. This makes it extremely difficult to navigate the area because of which the park remains closed during the monsoon season. However, thanks to the abundant rainfall, the entire forest displays myriad hues of green making it a beautiful sight.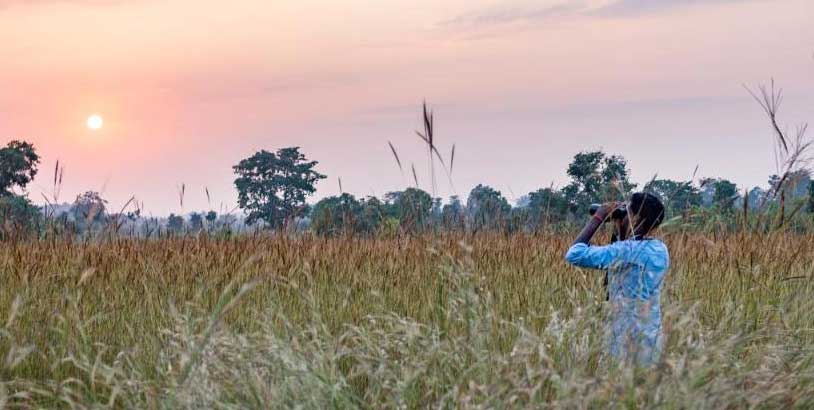 Bandhavgarh National Park in Winter (October-February)
The winter months provide a respite from the heatwave experienced in the region during summer. Moreover, after monsoon showers, the entire forest is glowing with greenery making it a splendid sight. Additionally, this is also the mating season and if you are lucky, you might be able to spot tigers mating in the wilderness. The maximum temperature during these months remains around 20-25℃; however, morning temperatures may go as low as 8℃. Thus, if you are venturing out for a morning safari in the winter season, it is advised to be prepared with layers of woolen clothes. The season also offers a chance to spot several avian species. If you are an avid ornithologist, this is the best season to visit the park.