Amarkantak- Tourist Place
Amarkantak is a heavenly place with an abundance of exploration opportunities where endless beauties are stored to be captured. This historical place lies in Vindhya and Satpura range in the state Madhya Pradesh. The depth of the place is the good blend of culture and nature and the gateway to the Narmada Udgam, Jaleshwar temple, and ancient temples of Kalachuri to experience calmness in the most startling technique. This is a great place to watch one of the most absorbing natural formations in the region. The utter power of nature is a humbling experience for most sightseers. Amarkantak secured a very significant place in the success of Madhya Pradesh Tourism. This place is every year loaded with many travelers from across the world to discover the best combination of religion and nature.
Amarkantak name originated from the Narmada River and its meaning is eternal source.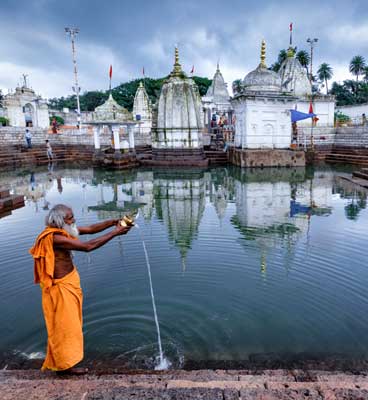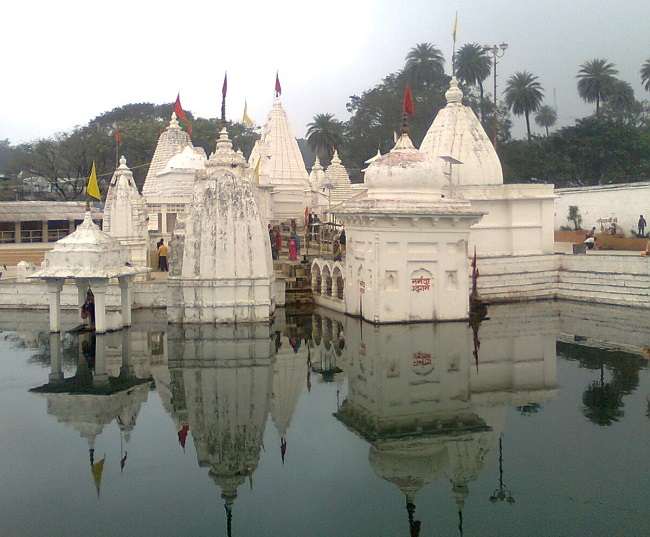 History
Amarkantak has a deep story behind its being from quite a lot of empires from the Pandavas to foreign monarchs to the contemporary era. Amarkantak is better defined as the religious place with the varied rulers. It has also been said since ages that if any person dies here will receive a place in heaven.
Spellbound Beauty of Amarkantak
The gorgeous destination of Madhya Pradesh, Amarkantak plunged in unconditional tranquility with the lush hills well surrounding the whole town. Besides the relics of historic evolutions, there's plenty to offer in terms of natural beauty inside the place with decent climate, appealing natural beauty, and bewitching waterfalls. Individuals can experience flawless nature in evergreen Amarkantak. The entertainment factor that interests visitors with holy ponds, dazzling tributaries and dense forests that are the real belonging of this marvelous destination. Prime attractions such as NarmadaKund and Ancient Temples of Kalachuri Period are extra gorgeous in Amarkantak that should not be missed out. When it comes to Narmadakund it has 16 temples inside which is worthwhile and pleasing to the senses.
The place is famous for memorable vacations and spending a good time with your family and friends in religious places.
Things to Execute and Observe in Amarkantak
1. The attractive places such as Narmada Udgam, Jwaleshwar temple, and ancient temples of Kalachuri are a must visit for the best acknowledgment.
2. Getting over the beauty of the Kapildhara waterfall surrounded with green space is not easy.
3. The beautiful forest with the abundance of natural surroundings defines the better Achanakmar Wildlife Sanctuary which is reachable from Bilaspur, Bandhavgarh area or Shahdol.
4. A worthwhile visit to the Trimukhi temple would be very promising. The unforgettable sculpturous creation of the Kalchuri is very remarkable.
5. If you are here in Amarkantak then you should not miss out on Mai Ki Bagiya which is also famous as Mother's Garden. It makes you experience the beautiful garden view where mango, banana, and fruit trees like Gulbkavil, roses and other exclusive flower plants look quite enriching.
6. If you are very religious at heart then morning and evening aarti at Narmada Kund will give you a sense of peace so giving your precious time here will be worthwhile.
7. The month of January and March is priceless with the festivals like Narmada Jayanti and Shiv Chaturdashi that are the complete indulgence of the locals.
Accomodation Facilities
The accommodation facilities here in Amarkantak are a bit less as compared to other religious destinations in India. There are some of the hotels, guest houses, dormitories, cottages that are quite good in offering comfort and all basic facilities for your stay. They are here enlisted:
Sal Valley Resort
MPTDC Holiday Home
Kalyan and Barfani Ashrams
Jain Dharamshala
Hotel Shree Mata Sadan
Hotel Holiday Homes
Holiday Homes Swiss Cottages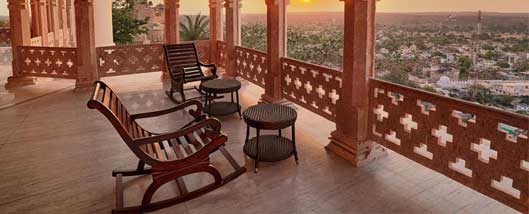 Shopping in Amarkantak
Amarkantak is not a happening place in terms of shopping. The handmade antique pieces and some beautiful sculptures can be bought here.
How to Reach
By Air : The closest Airport is Jabalpur and 254 km away from the Amarkantak. There are regular flights whose connectivity from other major places is better.
To reach the hotel in Amarkantak you can take a taxi, cab or buses.
By Rail : Pendra road is the nearest railhead which is in the center in amarkantak. Only 17 km away from the town
By Road : You can easily take buses to Amarkantak from Pendra Road, shahdol, and Bilaspur. Its connectivity is centralized to Jabalpur and Rewa via buses.
Best Time to Visit:
You can visit anytime of the year but the best time comes during winter due to its fascinating climate and greenery is at its peak at this time. January is also the biggest festival in Amarkantak.